Art for children & Kids at heart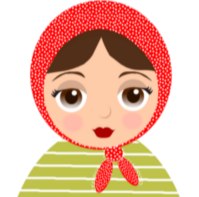 Veronica Werth lives in Carmel, Indiana with her husband, sons and dog. Having an artistic father, she has always had an interest in art. However, it has only been 2009 that she has focused on it seriously.
She enjoys working in pastel, watercolor, gouache, acrylic and mixed media, but also creates some pieces using computer-manipulated software. She loves to add the element of humor to her creations.
Veronica has been selected to show her work at national art shows, such as The Carmel International Art Fair (Carmel, IN) and ArtSplash (Sioux City, IA). The Carmel Clay Public Library selected her as Artist of the Month in July 2012.
Her work can be seen online at
Etsy
and www.zazzle.com/littleredshoedesigns.
---